Purpose Built Enterprise Asset and Logistics Management Solution
---
For asset-intensive industries, profitability and growth depend on how efficiently assets are employed—including minimizing downtime, maximizing availability, and managing changeovers
Industry | Pharmaceutical
Opportunity
An enterprise asset is a subject 'owned' by a company. Assets can be physical – tangible – or non-physical – intangible. Physical assets include, for instance: transportation, IT, technical and manufacturing equipment, buildings, infrastructure, network, and smart devices. Non-physical assets can consist of intellectual property (IP), capital, software, or digital assets. The enterprise asset management [EAM] is moving at a fast pace, but there are many industry sectors such as oil and gas, chemicals, mining, pharmaceuticals there is an elongated time to adopt these solutions, and they tend to move slow. For asset-intensive industries, profitability and growth depend on how efficiently assets are employed—including minimizing downtime, maximizing availability, and managing changeovers. 
The top few challenges in EAM are – Asset transparency of relevant information, ready to be consumed financial and transactional information, real-time shipping and other logistic details, remediation processes, asset transfer solutions, and real-time report and relationship management.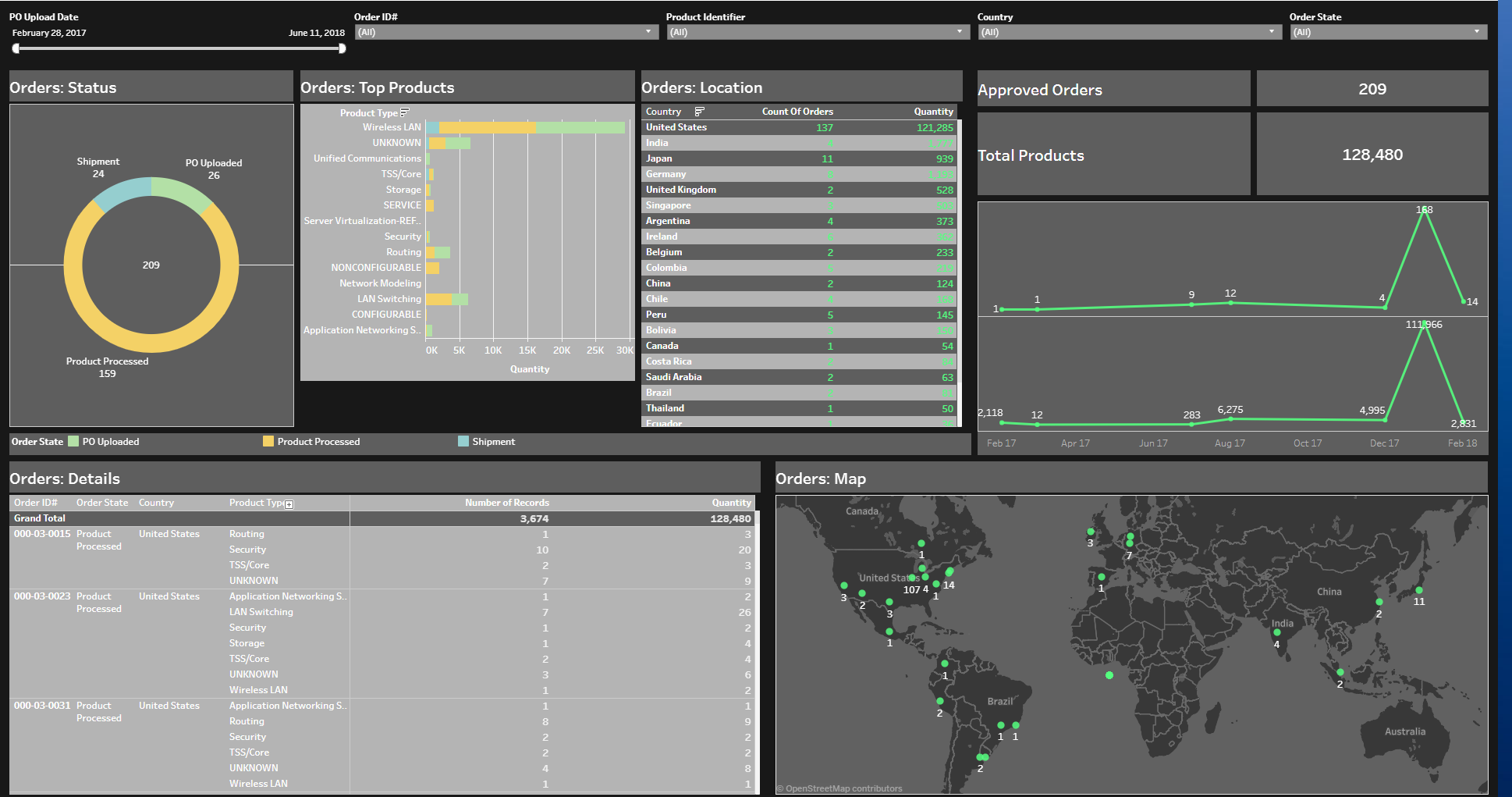 Dare
Our customer (Abbot Laboratories), out of Chicago, IL a large pharmaceutical company, had a project in line to remediate 1000+ global locations with complex network solutions and other operational gear. It was desired to manage orders, purchase orders, shipping, and other logistics via a single portal. Synapse was invited by the customer to build a robust solution for this purpose.
Discover
The Synapse team converged on building a roll-out roadmap with the customer. The critical challenge observed in this strategy was global asset management. With more than a million components to be ordered, it was desired to just-in-time manage: asset order from vendors, delivery logistics and facilitate a built-in mechanism to asset tag all components for quick deployment.
The team further went and identified scenarios for asset remediation and replacement and the ability to transfer assets between enterprise locations. These kinds of flexibilities were important to manage fire-drills due to the non-availability of components at specific areas due to the government, custom or other manufacturing issues.

"Our asset management platform on GCP tracks more than 500K+ parts and devices globally and provides split-second searches across inventory, making it easy for us to ramp up new projects and manage the delivery logistics"
Sr. Director of Networks, Abbott Labs
Impact
Synapse conceptualized and created a complete application model to manage customer assets integrated with order management platform (ASM + ERP solution). We built a mobile app for asset scanning and geo-tagging with audit trail system to control data and follow customer GXP practices
This process reduced customer maintenance costs by 25% and decreased project rollout times by 40%.
The ability of this purpose-built solution to integrate with third-party API's like ServiceNow allowed the customer to ensure their CMDB databases were current. Dashboard with real-time data allowed finance, logistics, and project management teams to manage their swimlanes fluidly.
Alerts and notifications kept teams apprised of critical issues: expiring licenses, assets in need of maintenance, contract renewals, user requests, and status changes.