Briding the Economic Divide
---
Every month about $500M worth of food is disposed of in the US because of unsold perishable food that has passed the expiry date. Thousands of families find it difficult to afford decent meals
Opportunity
Every month about $500M worth of food is disposed of in the US because of unsold perishable food that has passed the expiry date. Thousands of families find it difficult to afford decent meals. In a recent study conducted by Feeding America, a network of over 200 food banks, it was observed that the food banks across the US had reported an increase of up to 40 percent in demand for emergency food assistance in the last year.
There is a tremendous opportunity to bridge the economic divide, by making perishable food available to low-income families before it expires.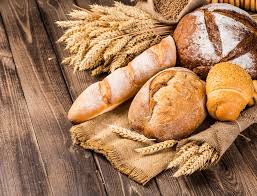 Dare
Our client (Shortdate Foods), a social entrepreneur out of Chicago, IL, built a business case to bridge this gap between grocer losses due to food nearing expiry, and low-income houses looking for extreme discounts to manage their budgets. Synapse partnered with the client to build a scalable platform.
Discover
To help ensure proper alignment of final objectives, the Synapse team decided to build storyboards and user personas across different scenarios. 
It was soon discovered during this exercise, that to ensure fairness of pricing dynamic discount engine would be a necessity. This engine would ensure that the pricing structure is aligned with the expiration date of the food products.
Furthermore, it was realized that the business model had some unique challenges to offer. There was a need to establish a relationship between various parties on the platform, i.e platform admin, grocers, and buyers. Not only should the admin able to onboard grocers securely but the grocers should be able to buy and sell food products as well.  The end-customers should have ways to browse products in supported grocery stores, reserve products and pay via food-stamps if needed.  
The system further required grocers to easily configure different commercial rule-sets to maximize their sales and manage their inventory accurately.

"With Google Cloud Platform and Synapse, Shortdate is able to scale across multiple providers and users in a short span of time "
CEO, Shortdate Foods
Impact
After piloting this concept to different grocery chains Synapse team in collaboration with the customer, perfected the use cases and economic model. A feature-rich online platform was soon rolled out encapsulating all of the discovered functionalities and more. This is a patent-pending platform built on top of Google Cloud was launched in the US market and is in helping reduce food waste and bridge the economic gap.
This is a patent-pending platform launched in the US market and is in helping reduce food waste and bridge the economic gap.